spring/summer 2018's posts - Chinese uPOST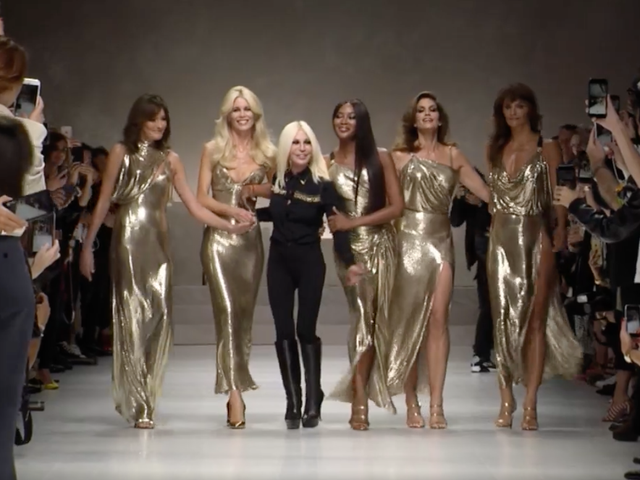 Versace Staged a Perfect Homage to Gianni and '90s Supermodels
July 15 marked the 20th anniversary of Gianni Versace's death, and the label's Spring/Summer 2018 show was a moving homage to the late designer.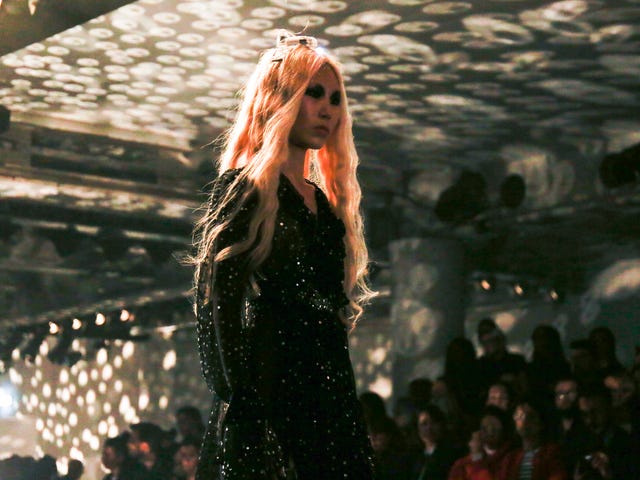 Ashish's Bleak Heart Is Where Our Heads Are
London designer Ashish, master of sequins and capturing a joyful mood, has turned it decidedly down. For Spring 2018, he showed goth frocks and witch gowns with bare feet that made the vibe even more somber, as though the models were memorializing the catwalk.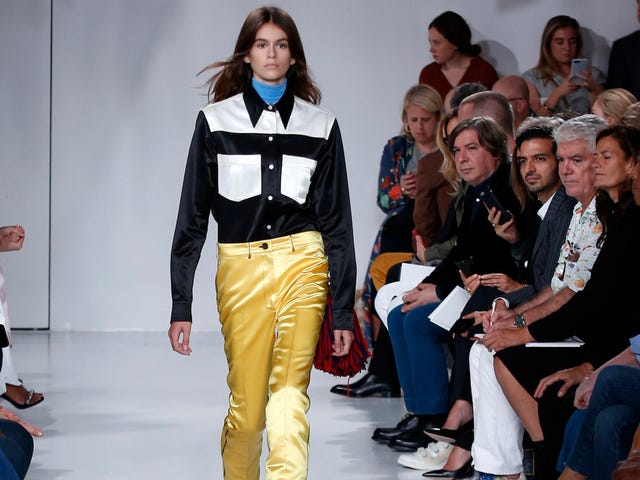 The American Dream at Calvin Klein Involves Cowpokes and Garbage Bags
I feel pretty confident saying that most cowboys don't wear turtlenecks, but who even makes the rules? For Calvin Klein's latest, Raf Simons envisioned flossy drugstore cowboys as channeled through '80s new wave—something like the cowboys and poodles aesthetic but for Insta sophisticates—to encapsulate his vision for…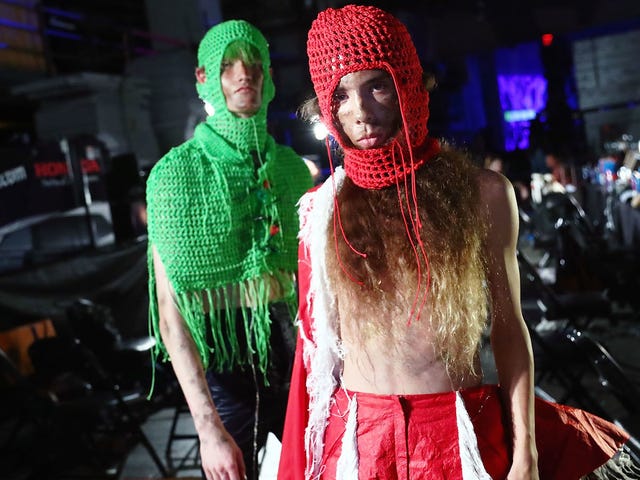 Fashion Week Is Already Trolling Us
New York Fashion Week has barely arrived yet it already wants to kill you with cynicism, bad irony, and an abiding/untenable love of the year 1998. Spring/Summer 2018, please get out of my mentions. Shit is absurd!