SavingPrincess's posts - Chinese uPOST
RE: Sarkeesian's "Tropes vs. Women" Video series.
"The pattern in games of presenting women as fundamentally weak, ineffective, or ultimately incapable, has larger ramifications beyond the characters themselves and the specific games they inhabit. We have to remember that these games don't exist in a vacuum, they are an increasingly important and influential part of…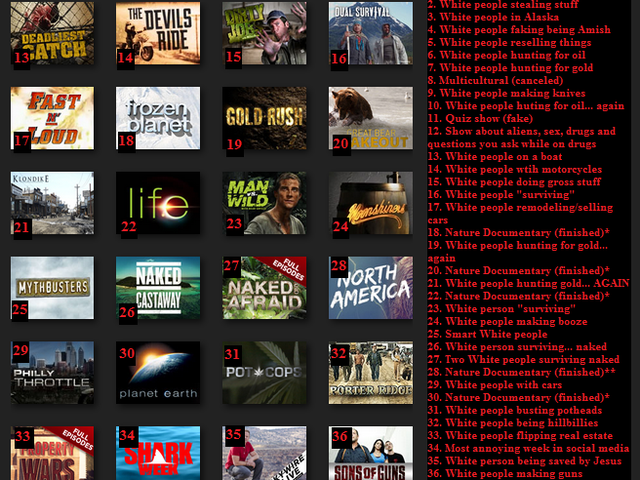 The "Discovery Channel" is the worst channel on Television
Remember when you used to be able to sit your kid down in front of the Discovery Channel while you make dinner, or do you remember being sat down in front of the Discovery Channel and giggling when they would occasionally show the animals doin' it?